Dear Friend:
What was your relationship with your father like? Whether it was warm and involved, cold and distant, or even non-existent, that vital relationship has profoundly impacted every area of your life. Family experts tell us our own father presents to us our sense of who we are as a person...our sense of identity. The more physically and emotionally distant your father seemed during your formative years the more you may struggle with issues such as; "who am I,"... "what am I good at,"... or... "what should I be doing with my life?"
In addition to work related issues, your father helped form your ideas on such key life issues as gender...he helped define for you what you consider masculine and feminine. There's a reason why "daddy's little girl" or "momma's boy" are such powerful, descriptive, statements. Those type of statements reflect the key role a father plays in his son or daughter's life.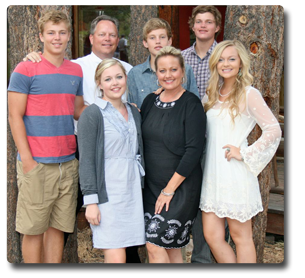 I have five children. Each one is different. Each one has different gifts, skills, temperaments, and passions. My heart's desire is to see each one develop to their fullest God given potential. And, I know there are scores of other dads just like me. Many want to be effective fathers, but may simply lack the skills or knowledge of "how to." Helping men become better fathers is the reason why I founded Dynamic Dads. Will you consider joining me in this journey of bringing encouragement and hope to dads everywhere? Can you see how families would benefit from dads who were more committed, loving, and involved? Why not consider making a tax-deductible, charitable contribution today?
Warmly,
Dr. Paul Pettit
President / Founder
Dynamic Dads