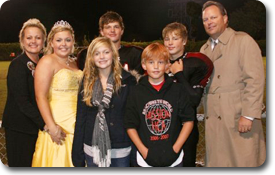 Dynamic Dads is a non-profit organization dedicated to encouraging fathers everywhere in their demanding yet highly rewarding role of leading their family. Dynamic Dads exists to help train, encourage, and motivate dads to give their best effort to the fathering task.
As a non-profit organization, Dynamic Dads functions solely through the financial resources of our partners. Will you consider joining us in this journey of bringing encouragement and hope to dads everywhere?
Can you see how families would benefit from dads who were more committed, loving, and involved? Why not consider making a tax-deductible, charitable contribution today?
Donate Any Amount Today!